Technological innovations and virtual consulting are driving the healthcare industry forward, and a huge transformation is expected by 2025, when global healthcare revenues will exceed $2.6 trillion. This growth, as projected by Frost & Sullivan, will be propelled by AI and telehealth. Trends such as anytime, anywhere care and healthcare consumerism, as well as disruptive technologies like AI and the Internet of Things, have converged to reshape the healthcare ecosystem.

The research from Frost & Sullivan goes on to say that for further revenue opportunities, market participants should explore one of their strategic recommendations: the use of patient-centered virtual assistants to respond to text questions through mobile devices to provide patients with constant access to current information. Many clinics and medical labs use Healthcare Chatbots for scheduling appointments, gathering preliminary information about symptoms, providing feedback on diagnoses and examination results, and obtaining information about medical prescriptions.
Overloaded Reception Staff
Patients could call at any moment of the day, so the reception staff is typically always busy with call traffic. That makes it difficult for them to manage other staff duties like billing and invoicing. Guiding waiting patients and assisting them in a timely manner is tough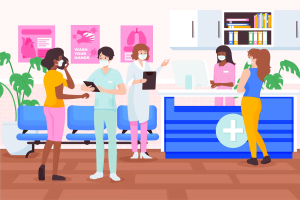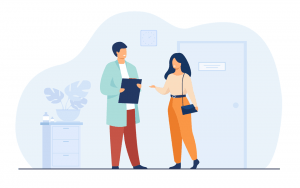 Missed Appointment Opportunities
Overloaded reception staff could lead to some calls being missed, which means they're not then converted into appointments in the books. This loss can be estimated by multiplying potential clients by the average revenue per client.
Especially threatened by IVR, calls are not the most convenient option for users in a fast and tech-driven world. Having an IVR and a call-driven booking mechanism consumes not only the time of reception staff but also patients' time. Younger generations typically prefer text communications to phone calls and may avoid providers without this option.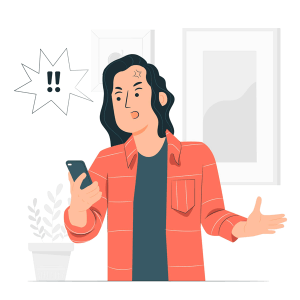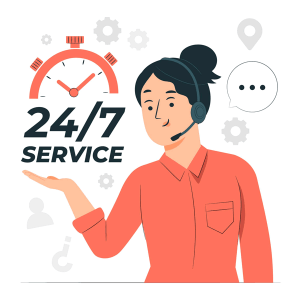 Typical reception working hours are limited to 9-12 hours per weekday. Healthcare is one area that needs 24/7 services available for its clients
How does automation improve the customer experience?
Automation of appointment booking helps a clinic to accelerate workflow by utilizing autonomous AI technology for gathering patient information and booking an appointment with the respective doctor's schedule. These systems can also notify patients of their appointment time automatically and handle rescheduling
Invoice Generation & PaymenTS
When enabling a chatbot healthcare solution, a clinic can easily integrate the backend billing and inventory. Patients will then be able to access invoices by simply requesting them from a bot, which can even process the payment. Chatbots can help patients through the process, serving as financial assistants to guide them regarding registration, billing, and insurance claims
Frequently Asked Questions
People have many health questions, and they want answers instantly. Chatbot provides a self-service option with a human-like conversation. Chatbots can easily respond to patient questions regarding medication, such as drug interactions, dosages, side effects, compositions, etc. Instead of searching on the web, patients save a lot of time and can access reliable information quickly. Often, this also results in new appointments for the clinic
Chatbots are a two-way channel. It can easily ask your clients about their well-being, and satisfaction with their latest interaction, schedule follow-up visits, and inform clients about different surveys and opportunities. Using chatbot as an outbound channel increases conversion rate and customer loyalty
Every time clients have a lot of questions, related to services, nearest places, or open hours of the restaurant. A chatbot can answer these questions within a second using customer-preferred language. Using integration with the hotel management system, a chatbot can also provide personal answers, like bill status
Chatbots provide automation of basic tasks such as medication reminders, obtaining patients' latest prescriptions, and scheduling routine examinations. Use of a chatbot for these routine needs increases patients' use of the clinic's services, improving health outcomes and maintaining clinic business
Save human resources for qualitative tasks
Increase in returning customers due to a high level of customer experience
Fast scaling of the customer support channel to meet needs at high-traffic times
Get new leads by avoiding missed bookings and boosting conversion