Up to 40% of industries, from legacy manufacturing to high-tech businesses, have launched corporate management chatbots for internal needs. The main factors leading companies to do automation are its ability to reduce staff load on routine tasks by up to 85%, improve the efficiency of internal processes by up to 27%, increase personal involvement, and others.

Things such as the onboarding process, answering common questions from new employees, or improving the personal engagement of each employee with corporate news and information consume a lot of time of HR staff and department managers. Classic channels can't compete with new approaches and tools. Virtual assistants are becoming increasingly important in corporate life.
Requests to IT are always highly formalized. Employees need to open a web service desk application, fill in a lot of fields, determine what service should be selected, etc. Even more, an employee has to log in and be authorized in several systems, even while doing very simple tasks like resetting passwords.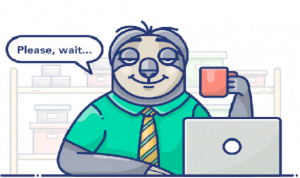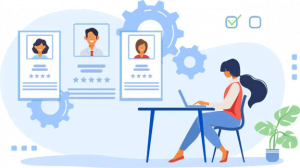 Employees often have a lot of questions regarding various bonus programs, salary, vacations, sick leave, insurance, etc. At the same time, most of them even don't know their HR partners. This means that a lot of typical HR questions go to managers or other coworkers.
Depending on the industry, companies might have a significant number of facilities demands. Some companies use email, while others implement service desk tools. However, such an approach is quite awkward for employees.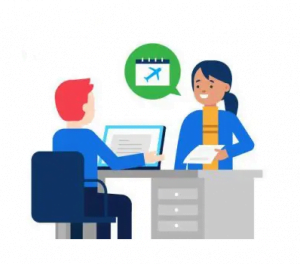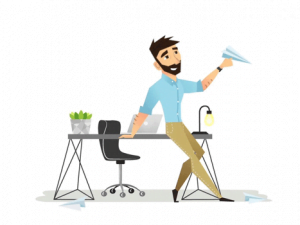 Companies have a lot of business processes that require interaction with other units. Usually, these interactions are done through email, CRM, and ERP systems, but it's not always easy to use such systems and they don't facilitate quick responses. This impacts velocity and slows down business.
Important messages are frequently missed by staff
The majority of companies have intranet sites or use communication tools like Facebook at Work or similar. However, staff often don't use these tools on a daily basis, and some important messages can be missed.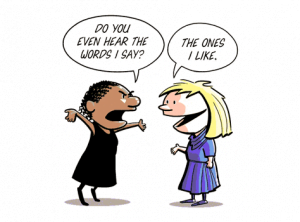 Use cases that can be automated or improved with chatbots
With corporate management chatbot, your company could minimize the unnecessary load on HR by automating cases like sharing company information and documentation. A self-service chatbot can answer questions about benefits and perks, the number of days off an employee currently has, or provide an overview of their current benefits. It assists with standard actions like updating an employee profile, tracking attendance and hours worked, training requests, etc. The virtual assistant can answer most of these kinds of questions. Additionally, it can be integrated with the company's ERP system to automate some requests (i.e. vacation approval). 
Requests to IT and Facilities
IT service chatbots can act as first-tier support. The bot simply asks a few questions and then creates a ticket in your issue tracking system. It allows employees to easily make a request for IT services or facilities. Using an AI support bot allows you to ask for all required information in form of dialog or do some simple automation like a password reset or ordering standard equipment.
Business processes automation
If your company has some unique process, like initiative approval or hearing from employees in specific ways, you can automate some parts of that process by using rule based chatbot. A bot can trigger an outbound message to a responsible person if it's required in the process, and a person can easily do the required action using their favorite messenger.
With virtual assistant you can improve internal customer service. Many businesses use chatbots as a channel of quick proactive interaction with employees.  Typical cases are checking satisfaction, getting their feedback on important news from the managers, voting for initiatives, and quizzes. A chatbot supports direct personal communication with every employee.
Avoid ineffective workload on HR, IT, ServiceDesk staff
Optimize business processes
Increase employee engagement